Hello
We are glad to see you.
Welcome to our home.
---
Automation.
System Design.
Digital Transformation.
Without Code.
---
Non Code Studio is a collective of system designers, information architects, product strategists, and no-code automation experts.We are Notion Certified Consultants.
---
We are obsessed with mastering Product Strategy, System Design and Information Architecture.
A tight-knit, efficient team with a process-driven, minimal mindset and no-code toolbox.
This allows us to do the work for a fraction of the time and budget.Instant results. Minimizing waste.
Our vision is to help clients make sense of their contexts and bring clarity and simplicity to their systems, information, and products.We dive deep into every project we build to ensure we understand its purpose, objective, and business value.
---
We are a small-scale no-code studio and agency.We have built a solid experience combining principles of minimalism and agility with a love for craftsmanship.We work on the shoulders of no-code tools, solid business process management, and agile and lean methodologies (e.g., Design Sprints, Lean Startup, and Design Thinking).Our product team also crafts no-code templates and plugins for others to use.
---
---
---
Get email updates about Notion tutorials, no-code templates, how-tos, and the no-code ecosystem.
We send roughly one newsletter per month.
Home / Notion x Non Code Studio
Notion x

Non Code
The Enterprise Notion Agency & StudioWe help companies and startups eliminate productivity barriers, increase efficiency and reach goals.Whether you're struggling with productivity or need to level up your Notion Workspace, we can help create informed strategies and tactical skills.Level up your Notion Workspace.
---
---
How can we help ?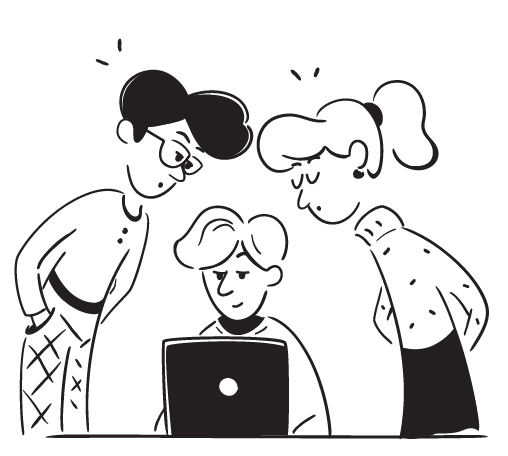 → Full support in setting up the Notion dashboard from scratch (if not yet in place)→ End-to-end build of the dashboard according to clients' requirements & preferences→ Testing and bug-fixing to achieve perfection and optimal functionality→ Hand-holding every step of the way to ensure proper training
---

Our tight-knit team of Notion and no-code experts is backboned by a Notion Certified Consultant.
Home / Work
Client project

highlights
The following page will sample some of the work Non Code Studio has helped shape over the last few years.
---
Altice Oliva
Project with Altice that involved strategy sessions (Ideation, Design Thinking, and Lean methodologies).The execution phase involved website building (Carrd) and web app building (Glide Apps).All the knowledge and project management was made with Notion.
---
SafetyWing
In our project with SafetyWing ( YCombinator W18), we leveraged our expertise in system design, process streamlining, information architectures, and automation to elevate operational efficiency and scalability.We advised operations through lean methodologies and agile principles, eliminating redundancies and heightening workflow efficiency.
---
Perfect Days
Perfect Days is a startup in Travel & Leisure industries coming from the Web Summit.We have helped create the prototypes to validate the business model. They were made with no-code tools.The systems and knowledge management are all based on Notion superpowers.
---
Snowfall Travel
During our collaboration with Snowfall, we utilized our system design, process optimization, and automation proficiency to augment their operational scale and efficiency.The results minimized operational redundancies, significantly enhancing the efficiency of their workflows.
---
Next Big Thing
Next Big Thing, a dynamic startup incubator, partnered with us to enhance operations and foster collaborative innovation.Through a tailored Notion workspace, we optimized task, project, and roadmap management with designated team spaces.We helped streamline their Berlin-based incubator operations, elevating productivity, communication, and support for emerging businesses.
---
Formo
Formo, a Berlin-based biotech company, partnered with Non Code Studio to leverage Notion as their centralized information hub.This integration streamlined research projects, lab activities, operations, and more.Custom features and comprehensive financial reporting capabilities were developed, empowering Formo's team with efficient collaboration.
---